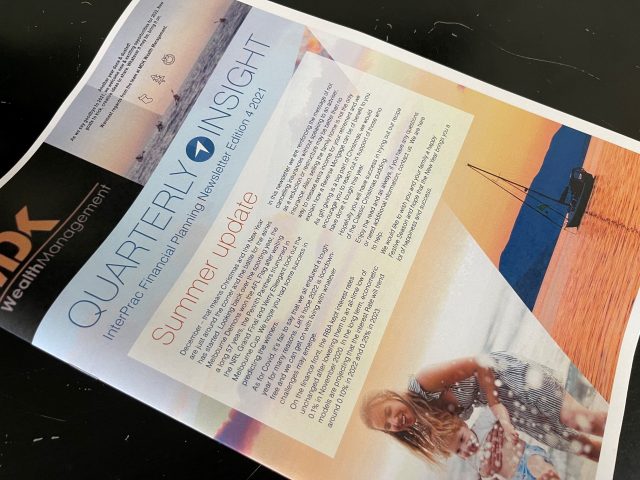 Hoping you had a great Chrissy, and got to finally enjoy some time outside over the festive period.
Please call us or subscribe to receive our complimentary quarterly newsletter.
In the 'Summer Edition' there is some great information on Reverse Mortgages, Investing on Facts not FOMO, and some good tips on Goal Setting for the new year ahead.
Hoping it's a good one for us all.