Considering all the business values, planning and strategy, what it really comes down to is the people who we work for…"we are working for you".
We are in the business of investing and protecting peoples life savings.
Putting it into perspective, it's all about you and your passion, and it is our role to help you achieve those results and fulfil your dreams.
Please find below a few client testimonials.
Karin Jadzinski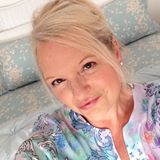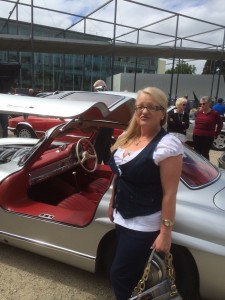 "Dear Team MDK
Another year is almost gone, and Christmas is knocking on the door.
I just wanted to say that again this year, like the last four years, how grateful I am to have had your help, be it finance, solicitors, credit cards or general advice, your ears, your endless amount of time, your counselling and of course your patience.
You continue to amaze me, with all the other clients you have to look after and their needs, that you never hesitate to be there for me.
I mean with all the drama with my personal life, my horrid separation which still continues to this day, and then there you are again now recently helping with my needs getting back into the workforce.
Guys, your attention to my needs have gone far and beyond that of a standard, cold financial planning business.  You are not just looking after my portfolio, which is not large by any means, yet you have never made me feel less important, which I know coming from a financial planning background myself.
Thank you for your outstanding warmth and compassion to my needs, this is what financial planning is all about, not just how much money a client brings to the table.  You need to know all the ins and outs of a client, all the personal and nitty gritty details, this and not a big corporate desk, suit and tie in a flashy office, makes for the ideal financial planning team.
MDK team, I will never hesitate to recommend you or think of going elsewhere, you could say I trust you with my life.
Have a wonderful Christmas and a very happy and safe new year.
Your very happy client and friend too."
Karin A. Jadzinski
 Ray and Pauline Smith
"We were introduced to MDK Wealth Management through our accountant in 2012.
We have found them to be professional and conscientious at all times with any dealings we have had.
We believe that MDK has a thorough understanding of the investment industry and the ability to complete tasks to a very high standard."
Ray and Pauline Smith
Alan Winch & Mavis Coote
"My wife and I are very pleased with the expertise and good will we have received from MDK Wealth Management, and the attention to our finances.
I would have no problem recommending them to any prospective client and have great confidence in their management".
Alan Winch & Mavis Coote
Barry Watton
"I have known the team at MDK Wealth Management for 5 years  and in that time they have changed my financial life for the better.
Any questions I need to know about investing have been answered and followed up promptly and with details and diligence.
I appreciate all their efforts in the past and very happy with the results."
Barry Watton
 Terry Kingcott
"I have been dealing with MDK Wealth Management for for about five years  and in that time have found them to provide an incredible level of service and commitment to detail with regards to my financial planning requirements.
Not only have they helped me to consistently improve my portfolio position, but have also worked on preventing me making losses in other areas of my business.
They have a strong understanding of business, including accounting, marketing, legal and estate planning, and have found their advice not only made me lots of money, but has also saved me many hundreds of thousands of dollars equally.
The team at MDK is always available to take me calls, whatever they may be, and always provides a unique and in depth analysis of the situation which I can then draw upon.
I cannot recommend them highly enough."
Terry Kingcott
Farmer, Myrniong Victoria
 Elena Ryan
"Since my husband passed away I have received advice from MKD Wealth Management and have been able to trust them with my investments.
I am happy with the high level of service that has been provided and have been able to rely on them for their capacity to handle any queries as they arise.
I can highly recommend MDK Wealth Management to anyone seeking financial planning advice."
Elena Ryan
Ada Brunelli
"I have known the team at MDK Wealth Management for several years and over that time they have provided me with an incredible personal financial planning service.
They have always been there to take all my calls no matter how small or large, have helped with my family estate planning matters and provided me with the utmost care whenever required.
I truly consider them my 'Guardian Angels'.
MDK has also been there not just for my current  portfolio management, but also for a age pension maximisation and often juggling and resolving some complex business issues from my past.
They have been in constant liaison with my accountant and various family members to ensure that all me requirements have been met and continues to do so.
The team has simplified my finances and made them manageable so I can actually 'relax and enjoy life'.
They have also been instrumental in preventing me making some massive financial mistakes, such as allowing others to use my property as security for other investments and in essence has saved my family home and over a million dollars with otherwise would have certainly been lost.
I am eternally grateful."
Ada Brunelli
 Carolyn and Oriano Giovannetti
"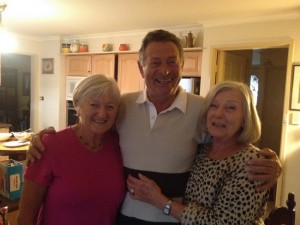 We would like to express our thanks and appreciation to MDK Wealth Management for taking such good care of our superannuation and retirement planning.
We have peace of mind and the knowledge that they are always available for discussion and advice when we need it.
We appreciate that they are always willing to give that bit more than we expect and feel very confident and secure with their ability to manage our finances."
Carolyn and Oriano Giovannetti