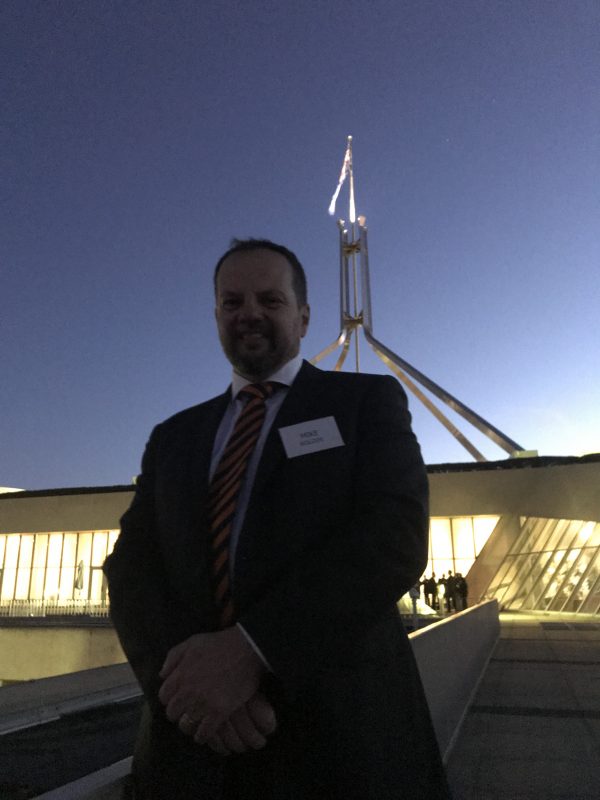 I was fortunate enough to get an invite to dinner this week, as Parliament resumed for September 2019, Canberra ACT.
The Hon. Stuart Robert MP, Minister for Government Services was hosting a private dinner for Future Business Council, and we were lucky enough to have along a few special guests popping in and giving us some good insights into the economy and inner workings at Parliament.
The Hon. Josh Frydenberg MP (Treasurer) and the Hon. Dan Tehan MP (Minister for Education) both provided updates on their respective portfolios, and I am pleased to report all looks rosy, which is great for both the economy and the education of our youth, the future generation.
At the moment and likely for the next several months, the Australian (and in fact world markets) are reacting to the 'Trade War' between the United States and China, and it is likely to be a little bumpy ride ahead. Australia is in an interesting position, being that our biggest trading partner is now China (and the Asia Pacific region) but our long term strongest sovereign ally is the United States, so it is a delicate balancing act in juggling the relationships between these two juggernauts, who are now at heads themselves. On a positive the Hon. Scott Morrison (Australian Prime Minister) has actually been invited to attend the US White House for talks with Donald Trump (US President) later in the year, so ScoMo may in affect be able to act a conduit to help smooth the differences between the two biggest world economies that we both rely upon. It appears the trade talks are just starting to soften, and we trust that this is a great sign for both Australian and world markets ahead.
Leigh Matthews (X Hawthorn player, past Collingwood & Brisbane Lions Coach & AFL legend) was the official guest speaker at the dinner, who reminisced about the glory days of his VFL/AFL playing and coaching career. Even now, you could sense his passion and love for the game, and his absolute determination 'to win'.
Just great to be a part in bringing together business, politics, sport and passion for life.
Mike Kolody
MDK Wealth Management