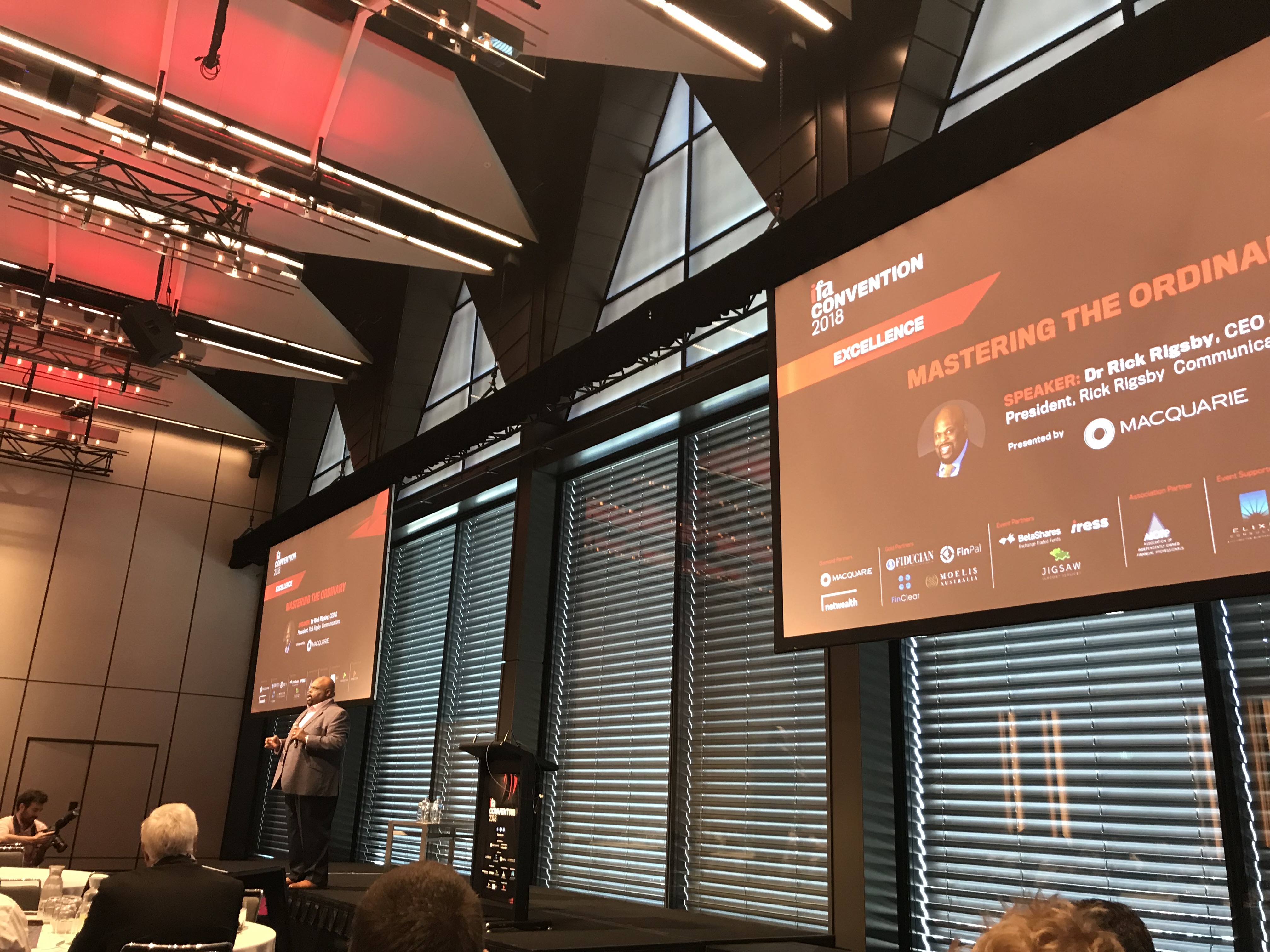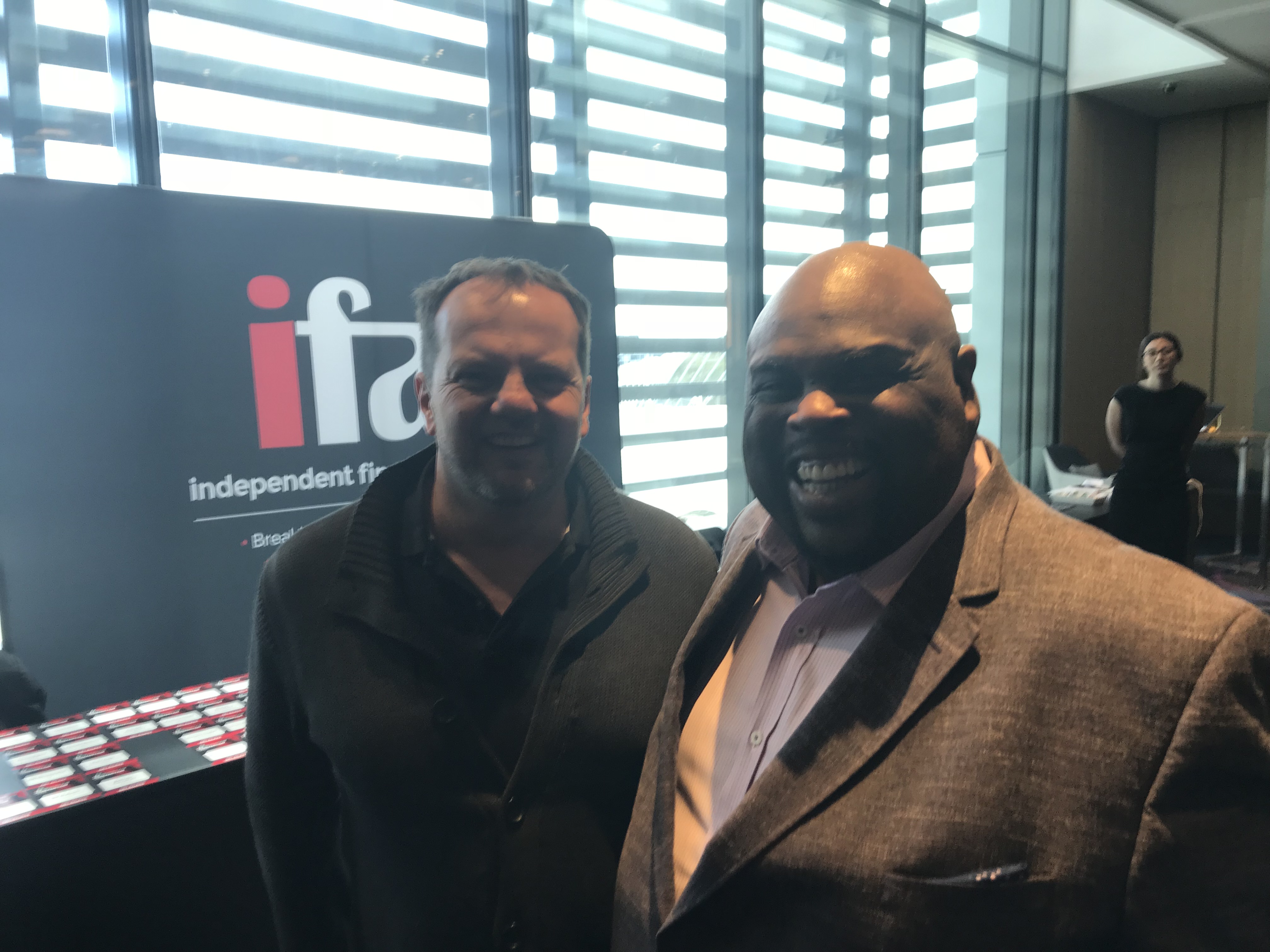 I was fortunate enough to get along to the 2018 IFA (Independent Financial Advice) Convention in Sydney, and thought I would share a few thoughts on the opening keynote speaker's address,  'Mastering the Ordinary' by Dr Rick Rigsby, CEO & President, Rick Rigsby Communication.
Well firstly Dr Rigsby certainly punches with some Impact. He is a big fellow, with an even bigger heart, and he was truly inspiring with his opening message.
"Champions are champions, not because they do anything extraordinary,  but because they do the ordinary things better than anyone else".  This quote was borrowed from famous NFL Coach Chuck Noll (1934 – 2014), who's legend has inspired many athletes and business people alike in the United states, and the world over, including Dr Rigsby.
Essentially it all comes down to "Doing the Basics", but doing it well, and in fact doing it better than anyone else.
Most motivational speakers adopt principals that are hundreds if not thousands of years old, they are timeless.  A common theme here is often the "pursuit of excellence", but Dr Rigsby took it further explaining that excellence is not about talent or education, but in 'executing the basics'.
He provided 5 key Suggestions in his address to assist:
Don't Judge
Be Early (being early is in fact 'being on time')
Show Kindness
Be a servant (we are here 'to serve')
Pursue excellence
One of the greatest impacts on Dr Rigsby's own life, has been that of his father, and he often referred back to his childhood and the 'lessons from a third grade dropout'.   It was these early years with his fathers guidance that set the scene for him in adopting the 'pursuit of excellence' no matter what you are doing, whether it be flipping burgers or cleaning toilets…you do it well.  He went on to say  that 'excellence ought to be a habit, not an act' and quoted Aristotle 'You are what you repeatedly do'.
Dr Rigsby finished his inspirational talk, with the simplest of messages encouraging everyone when faced with adversity to 'Just Stand'.
This simple message could not be more timely in our industry at the moment, as we face massive upheaval in an ever changing environment, and I am sure it has made all us of us (advisors and management) at some point in time reconsider our own futures…so to finish, what more to say than… 'Keep Standing'
NB Dr Rigsby suggested reads included 'What got you here, won't get you there' by Marshall Goldsmith, and various Peter Drucker anecdotes
Happy to share any further thoughts on the Convention or this article in particular, so please feel free to call or email
Cheers
Mike
MDK
'Stay strong, stay on target'