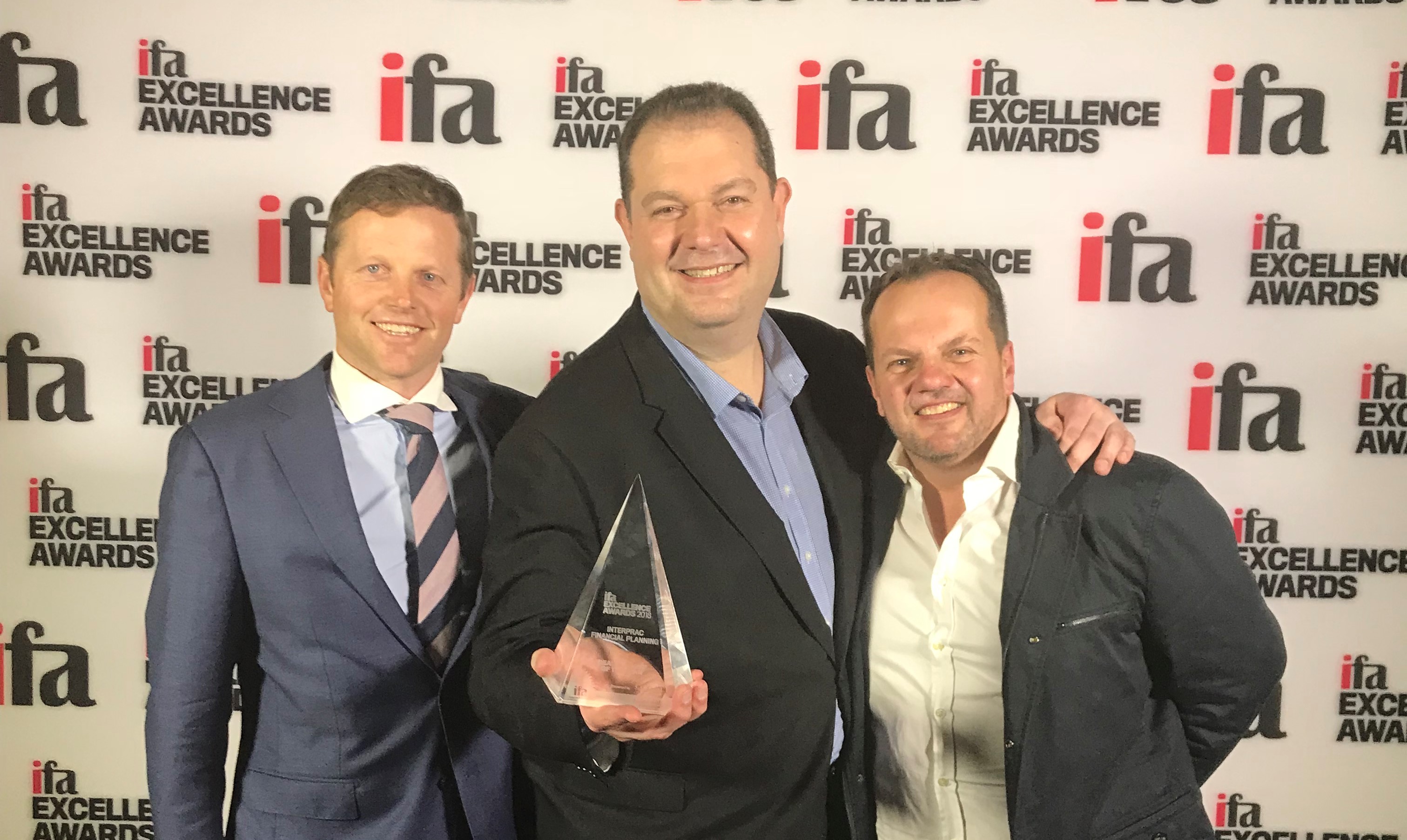 A huge Congratulations to our dealership Interprac Financial Planning on winning the 2018 IFA (Independent Financial Advice) Excellence Awards for the second year in a row!
An outstanding victory, particularly in going 'back to back' and truly reinforces the MDK belief in 'pursuit of excellence' and adopting a 'best of breed' strategy in the industry.
Mike Kolody once again travelled up to Sydney to attend both the IFA convention during the day, followed by the awards in the evening.  The convention focussed on continuing professional and personal development, of which we will provide a few insights in later posts.
The night culminated with the Excellence Awards, and Mike was grateful to share in the experience with Scott Beeton (CEO Sequoia Group) and Michael Gershkov (Interprac National Practice Manager), pictured above.
An awesome group effort all round, and an incredible experience to be part of such a dynamic and successful team.