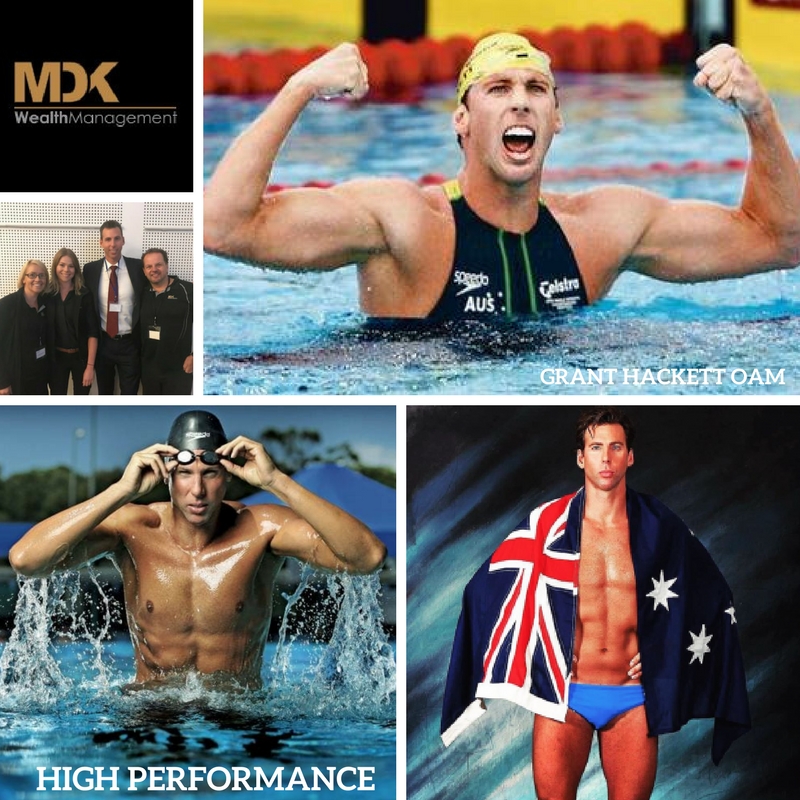 The team at MDK recently attended the InterPrac Financial Planning Annual Conference where the keynote speaker was world and Olympic champion Grant Hackett OAM.
Grant provided his 3 tips for high performance:
1. Have a clear definition of SUCCESS and FAILURE.
2. PASSION. The passion must be enough to overcome adversity to achieve the outcome
3. COMMITMENT. Be prepared for the discipline and sacrifice… You have got to want it.
This resonates with the MDK Wealth Management philosophy, http://mdkwealth.com.au/philosophy/commitment/, where we agree that the counterparts to commitment are discipline and sacrifice. "We take a disciplined approach with all our investment and strategic advice, and continually ensure we are at the cutting edge of the industry."
To read more about MDK's philosophies go to  http://mdkwealth.com.au/philosophy/