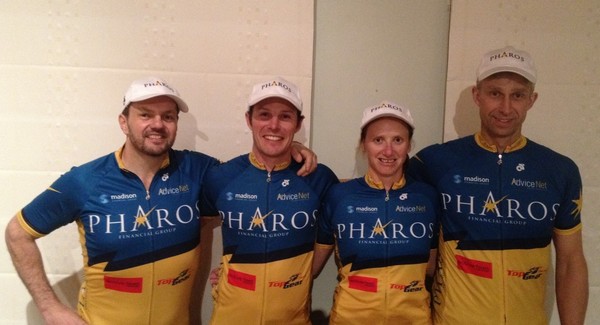 Team Pharos Expedition Race 2013 
XPD is Australia's own expedition length adventure race, held every eighteen months, and is considered one of the hardest, toughest and most difficult events in the country.
Competitors will be racing day and night over a 800 kilometre course through the Flinders Ranges South Australia, pushing the limits of human endurance. The Pharos team  is comprised of  Michael Kolody, Paul Gruber, Angus Rodwell and Karina Vitritti, with all team members having to stay within 100 metres of each other during the entire event and complete the full course, essentially meaning you are only as strong as your weakest link.
A major part of the race is the fact that it requires your own navigation.  We will be using old school map and compass to work our way through the 800km course, often covering parts of the country that white man has never set foot upon.  We anticipate this year we will also be racing across a salt lake flat, and including abseiling some of the most serious rock faces in the Flinders ranges. You truly do see some of the most remote parts of the country.
The race got underway on the 4th of September and teams have already trekked, and mountain biked over 128km.  To follow team Pharos live, go to the website www.xpd.com.au as all participants wear satellite tracking devices throughout the race.
The course can take up to 10 days to complete, so check in on Mike and team Pharos to show your support!