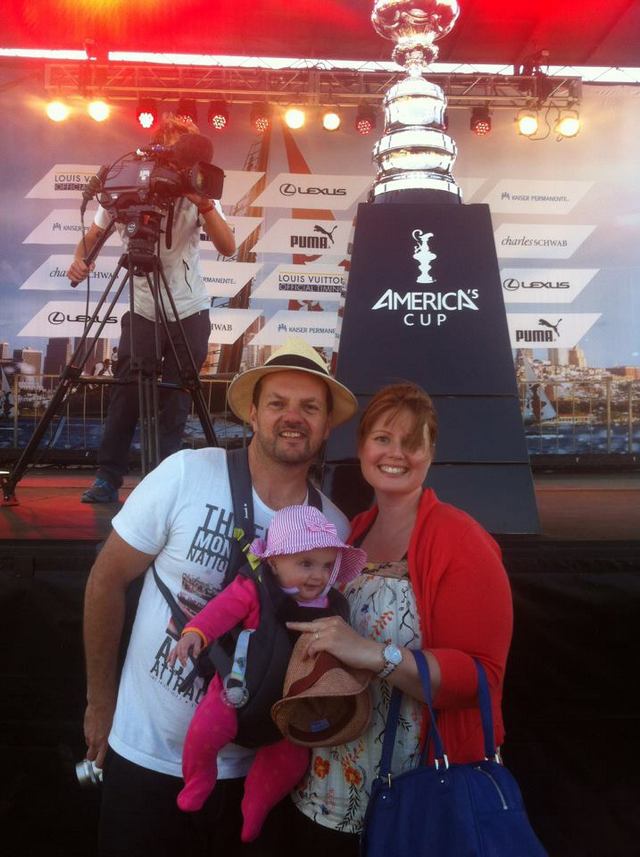 The Americas Cup is the oldest Trophy in sport, with a rich heritage dating back to 1851.
We were lucky enough to visit San Francisco to catch some exhilarating yacht racing on the harbour, with an awesome backdrop set between the Golden Gate Bridge and the legendary Alcatraz Prison.
The 2013 Americas Cup features the best sailors in the World, racing the fastest boats the Cup has ever seen…simply put, the best of the best!
In all honesty, I was never the hugest yacht racing fan as  I tend to favour a paddle, but after actually experiencing the racing, I have come to appreciate 'the ultimate', especially in any sport.  The sailors are mostly World champions and Olympians (legends in their own right), and the boats are incredibly engineered and technologically out of this world. Obviously a huge amount of funds have been spent to achieve this, and it is one of the most difficult trophies in the world to win.
Upon looking back at the history, you can actually see how hundreds of years ago, the yachts were actually carrying cargo across the seas as the main form of transport. As such, it made economical sense to make the boats as fast as possible, to save time and transport costs. This competition lead to racing…ultimately 'Competition yields Innovation'.  Just as the 'Race to the Moon', or Formula 1 racing constantly evolves itself, eventually all those technological gains make their way into our every day lives.
Financial planning industry has also made significant technological gains over the previous few years, particularly now being internet driven.  This has drastically improved accessibility to the market, particularly for the typical every day investor.  For example, we can now all enjoy the benefits of direct shares or exchange traded fund ownership, all managed via an online platform or administration system. This can even be done inside the superannuation (tax preferential) environment.  For further information on placing direct shares within your portfolio please give us a call.
A little completion is healthy.