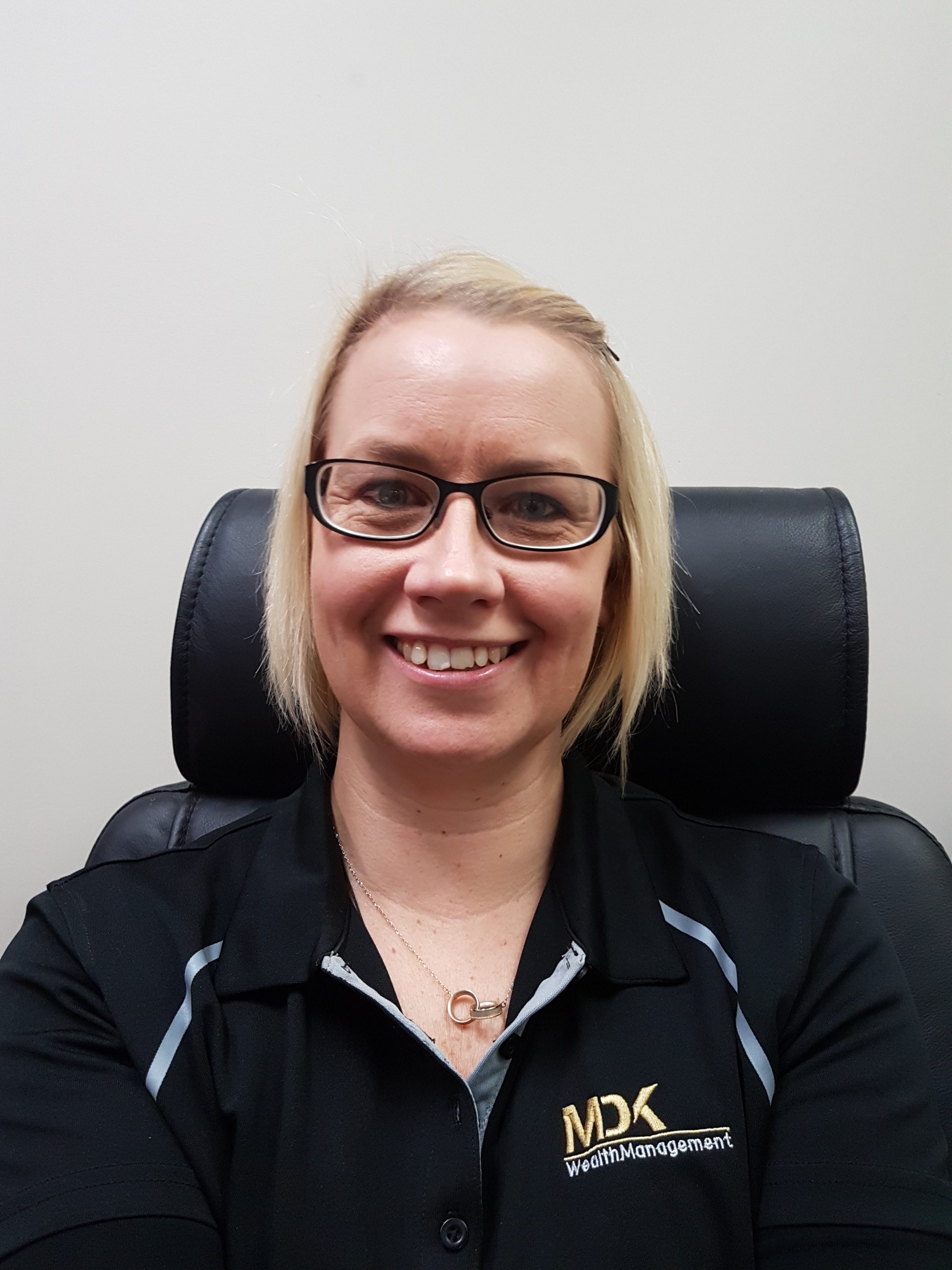 Kelly Mumford joined the MDK Wealth Management team in 2013 and has steadily risen through the ranks to become one of our most trusted Authorised Representatives.
Kelly was originally  employed with MDK Wealth Management as an Administration Assistant, after which she moved in to Para-planning, followed by a few years in compliance and overall office management, and finally into the role of Financial Adviser.
As the Practice Manager at MDK Wealth Management, she is also responsible for the day to day running of business operations, including managing  staffing  & the administration team, para-planning, compliance & technical support, and reporting to senior management.  She wears many hats (as we all do) and comes to MDK after many years managing one of Australia's largest veterinary networks.
Kelly has returned to work at MDK in 2016, after taking maternity leave giving birth to her second daughter.  She loves her family and dogs, and spending time away with them down the coast.
Kelly Mumford is an Authorised Representative of Interprac Financial Planning Pty.Ltd (AFSL No. 246638).
Kelly also operates as an Associate Representative of MDK Wealth Management Pty. Ltd. , which is a Corporate Authorised Representative (CAR No. 342803) of Interprac Financial Planning Financial Pty.Ltd.  (AFSL No. 246638).